Are you thinking of renovating the bathroom? Since you are going to have to choose the floor carefully, knowing that for this room you will need a flooring that is resistant to wear, humidity and changes in temperature. Naturally, when selecting the flooring material, you should also take into consideration causes such as the simplicity of cleaning, the value and, of course, the aesthetics.
To make it much simpler for you, today in Home ideas We want to talk to you about the most outstanding types of floors for the bathroom. Would you like to join us?

Ceramic flooring
First of all, we want to talk about ceramic floors, which are among the most used in bathrooms, since they are simple to clean and resistant to changes in temperature, humidity and steam. In addition to this, it is essential to take into consideration that they are sustainable, of simple installation and they propose a wide variety of designs. The ceramic tiles that are much used in this country are tile, stoneware flooring, porcelain stoneware, Catalan tile, rustic stoneware and fired clay.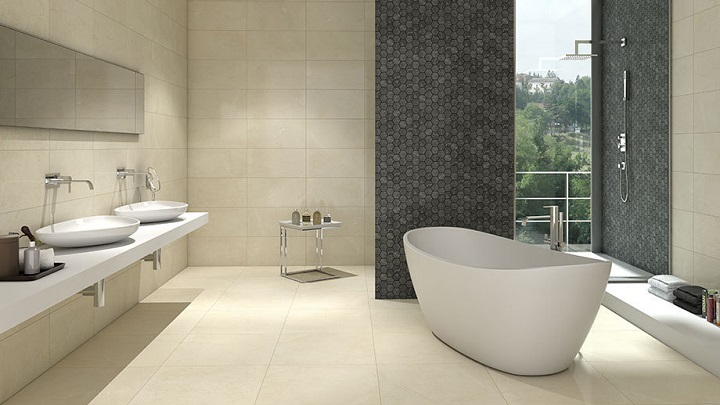 On the other hand, you should know that in the market you will be able to locate ceramic floors that imitate the different types of wood, with stone finishes (marble, slate, grain …), with a hydraulic ceramic finish … Of each and every one of the materials ceramics we want to highlight the stoneware porcelain, which is very strong, does not require care and is not excessively expensive. In addition to this, it is free in an extensive selection of finishes and colors.
Hydraulic tiles
We must admit that among the bathroom floors that we like much more are hydraulic tiles. As we mentioned before, you have the possibility of finding ceramic floors that imitate these tiles, which began to be built at the end of the 19th century, but they do not offer exactly the same result as the genuine ones, which are identified by their endurance over time and for its retro appearance or vintage.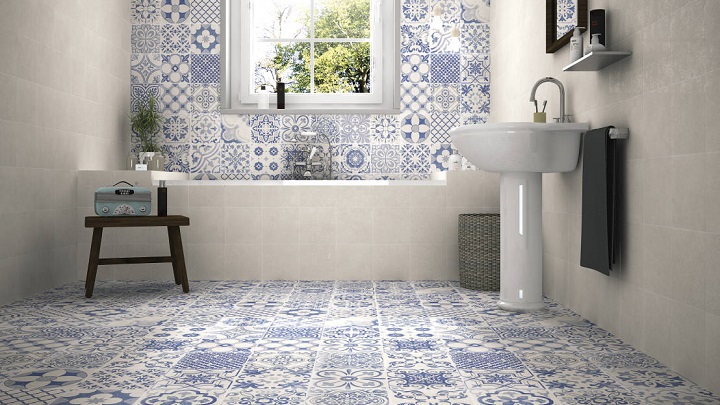 It is essential that you keep in mind that to protect the hydraulic tiles from excess humidity you have to use a pore cap cover.
Natural stone
How could it be otherwise, we also want to talk about natural stone, the much older building material. Thanks to its various virtues, despite being used since antiquity, continues to be current. And it happens that stone floors are resistant, durable, waterproof and very versatile. You will be able to choose between different options: slate, quartzite, sandstone, limestone, marble …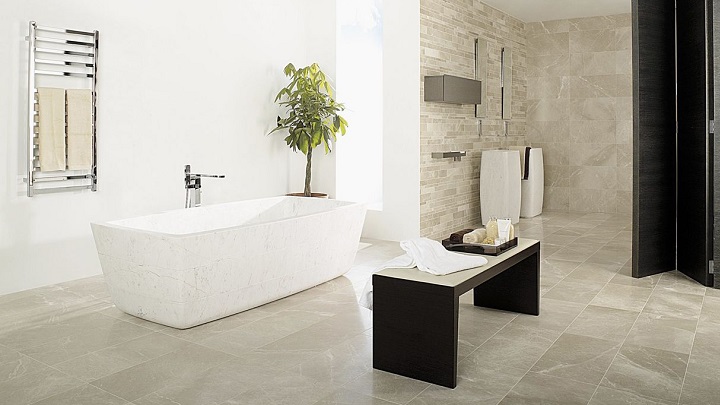 Microcement
We also want to emphasize the microcement, a continuous pavement that guarantees the impermeability and hygiene due to the fact that it does not have joints. Obviously, we must emphasize that we are talking about a strong and non-slip floor, 2 special characteristics for the bathroom. In addition to this, it is essential to take into account that it is simple to clean and that it can be applied directly over other coatings.
Vinyl
Of course, we also want to talk about vinyl, also popular as a malleable floor or PVC floor. We are talking about a very economical alternative that, in addition to this, provides a great plurality of design options. Other virtues of vinyl floors is that they are good thermal and acoustic insulators. In addition to this, they do not require enough care.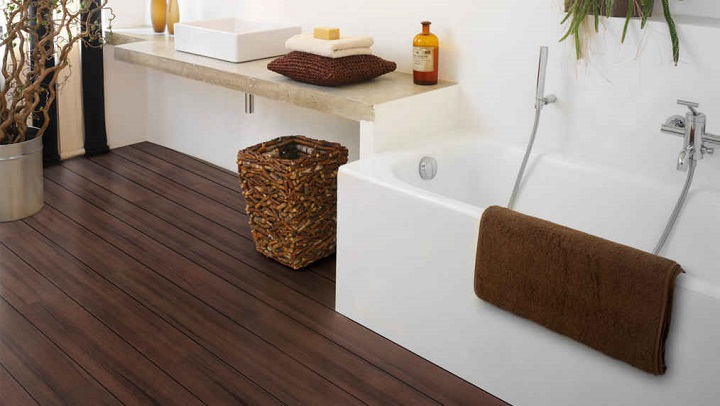 Resin
Another attractive pavement is resin, which provides durability, resistance and also hygiene. In addition to this, it is essential to take into consideration that certain resins are slip resistant. Among the much more advisable resins are those of polyurethane, which have the possibility of being matt or shiny and have the possibility of being poured directly on the existing tile.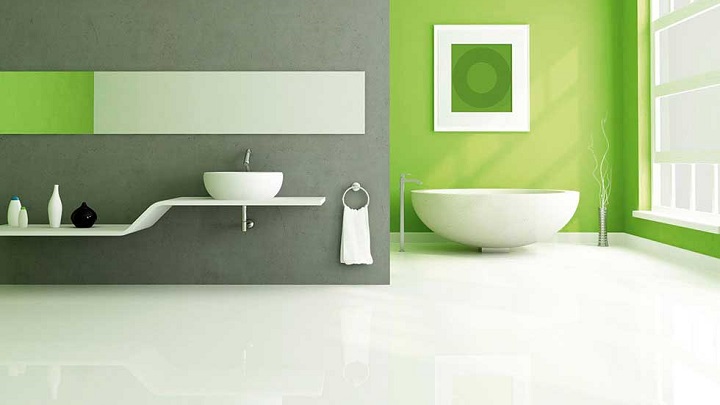 Laminates
Finally, we want to talk to you about laminate floors, the perfect solution to have the warmth of wood without the need to suffer from the problems of this material, which is not very advisable for the bathroom. And it happens that laminates provide aesthetics natural made of wood, with the difference that they resist humidity, are resistant and do not have any inconvenience to care for.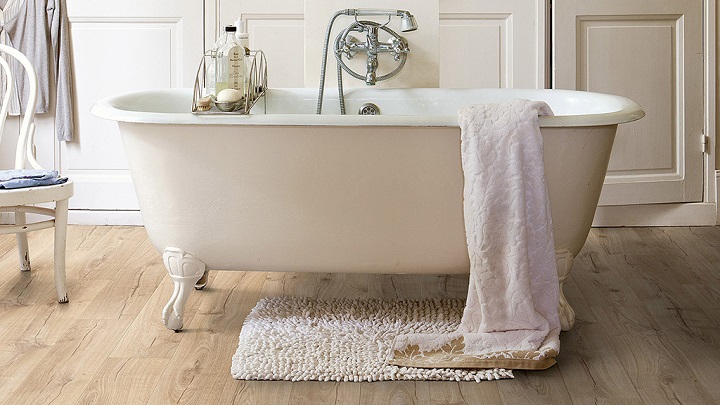 Before deciding on a laminate floor, it is essential that you keep in mind that it is stripe with simplicity.
Suggested product: Ideas to decorate small bathrooms without natural light