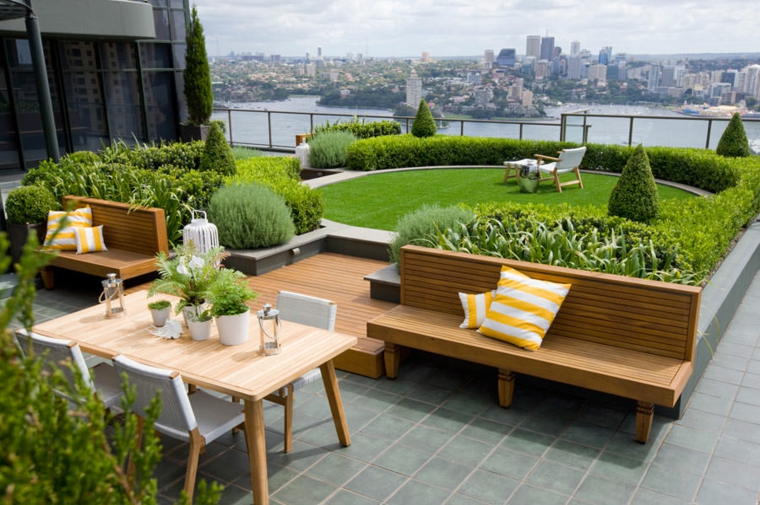 In densely populated urban areas of cities, even having a small terrace or patio is a blessing. You can make a garden that you will want to sit in and enjoy. You undoubtedly now have several projects on the design and style of terraced gardens, but taking these tips into consideration will also help you.
A roof garden has a very different scope than a garden at ground level. In fact, you probably want to get technical assistance before starting a venture like this.
Advantage of terraced gardens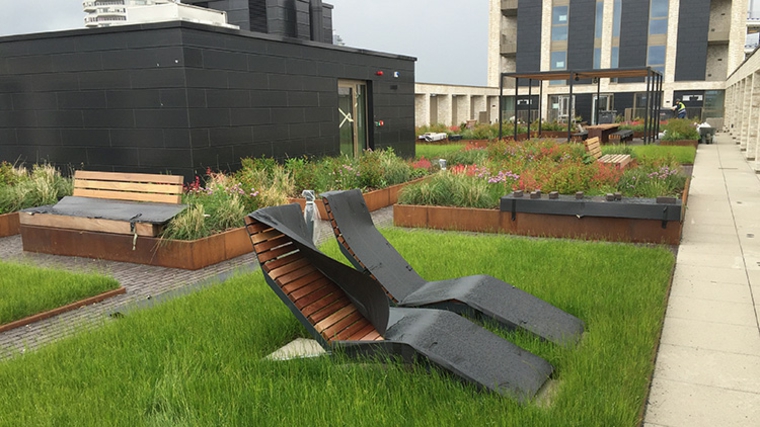 Terraced gardens reduce stormwater runoff and air conditioning costs, lower your heating costs, create wonderful habitat for birds, butterflies and bees, provide outdoor space for your enjoyment, beautify the built environment , improve air quality and let you grow food.
What makes designing terraced gardens different?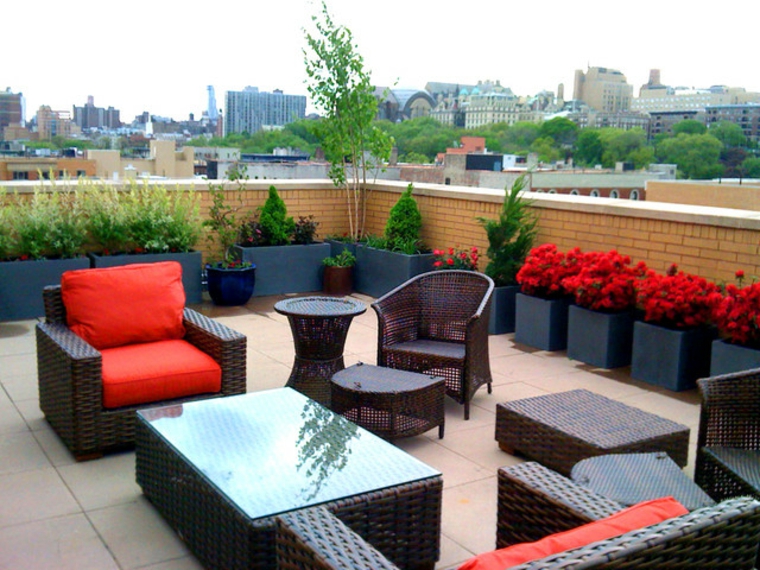 First, consider the weather on a roof, which is much more severe than on the ground. It is often quite windy in summer and very sunny and hot. But if the buildings nearby are tall, the garden can be in the shade all day, which is quite dark for many plants, or it can go quickly from deep shade to deep sun.
Design a luxurious rooftop terrace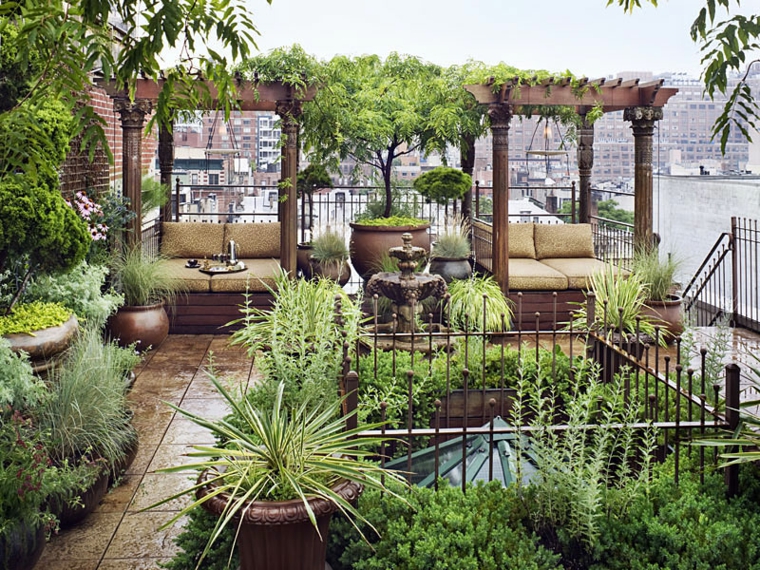 Never use regular garden soil for a roof garden; it is quite heavy and does not hold water well or provide poor drainage. Use a lightweight artificial soil often called a "soilless mix" in your containers.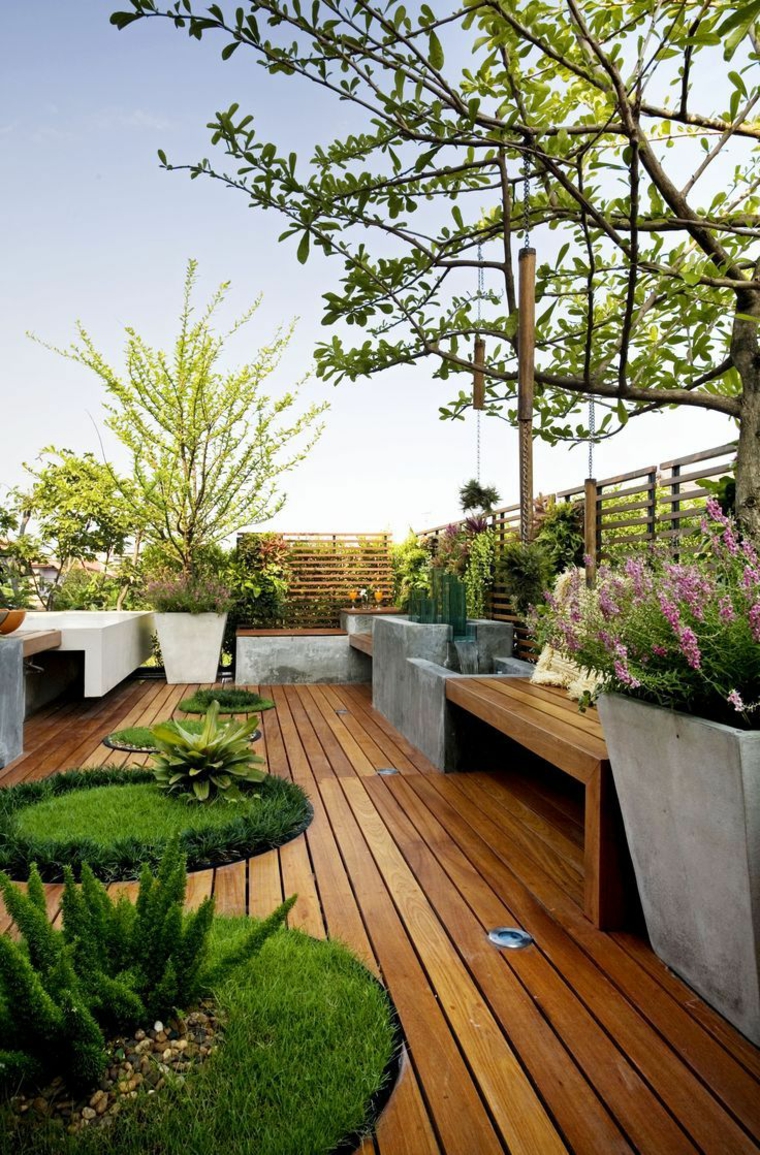 Plan to create certain wood meshes or lattices on the windward side of your plants to prevent them from developing a persistent slant. The trellis can also provide some shade, particularly for a southern or western exposure.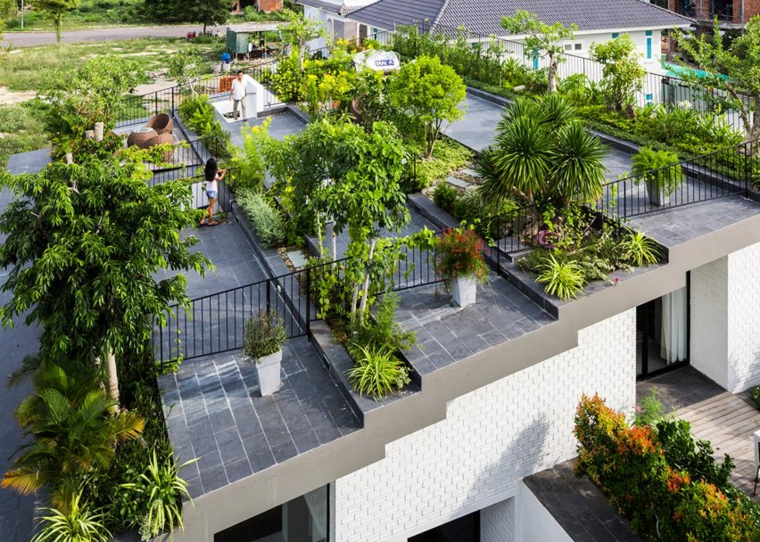 Also install automatic drip irrigation. Container plants require considerably more recurrent watering than plants in the ground. The sun, heat, and wind will add to the water requirement. In the summer time, if not earlier, you will need water by hand at least once each day and in hot weather, a couple of times each day. That schedule is practically unfeasible to sustain each and every day throughout the season, so a drip system is vital.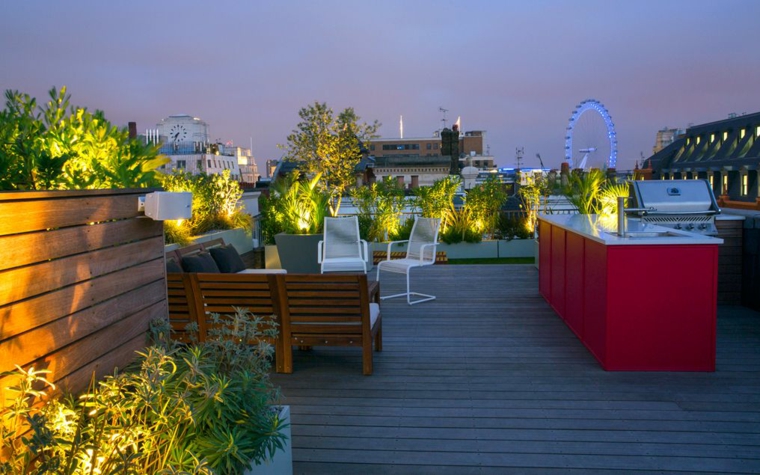 Finally, it is critical that you get approval from the owner or building cooperative board and the local planning commission. they will most likely require your roof to be examined and certified by an engineer or architect, who will stipulate the required changes in roof area and weight limits for your buildings, containers, and plants.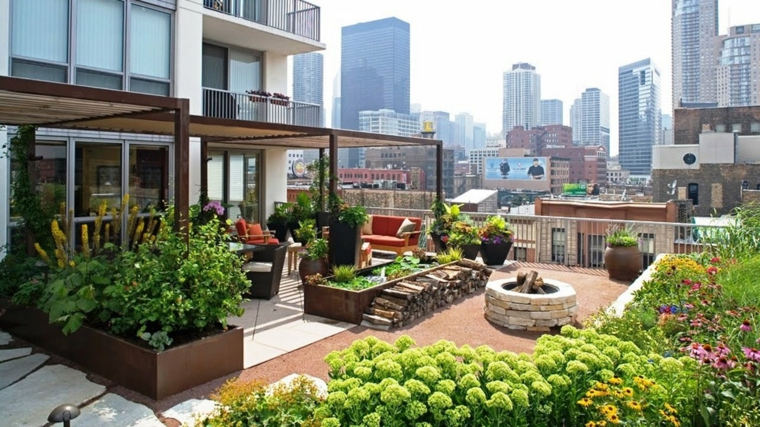 When you get approved, consider hiring a qualified landscape designer who specializes in terrace and rooftop gardens, especially if you have limited landscaping experience.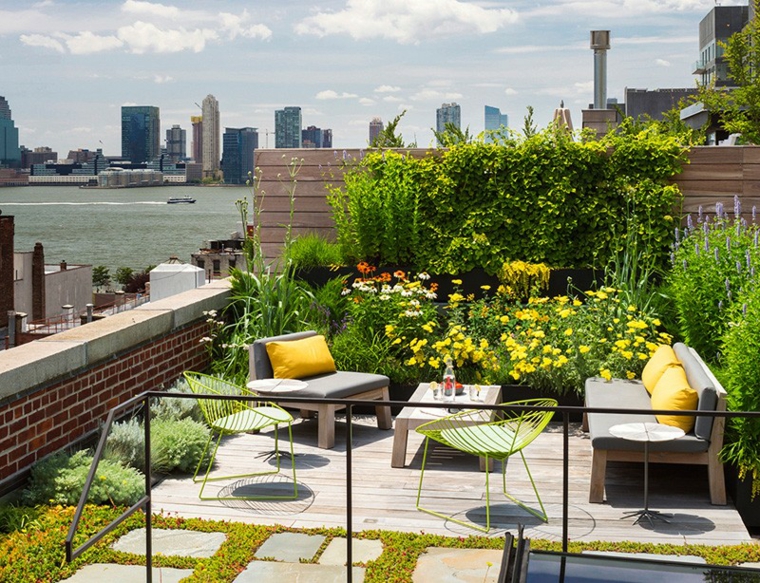 Let's take a look at some helpful tips right now on how to decorate and design terraced and rooftop gardens.
Hold it open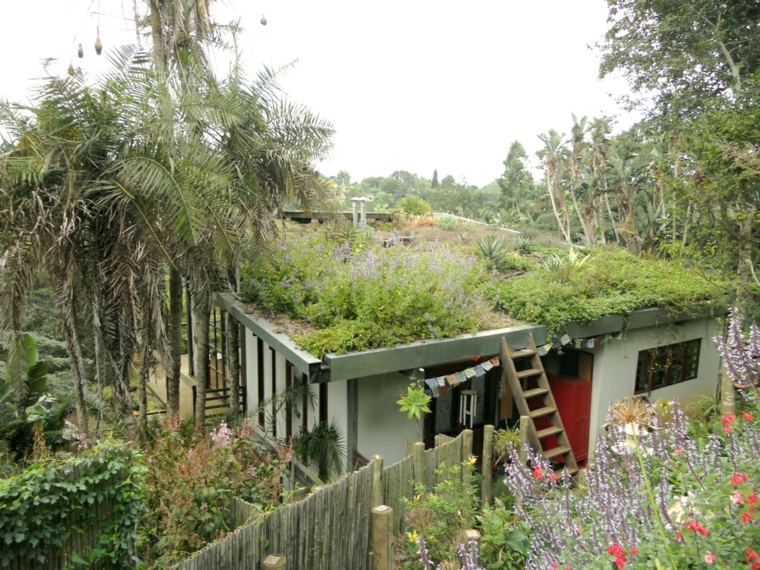 A small roof that is still open looks much larger. Consider, for example, clear glass instead of a parapet wall; fences, railings or even you have the possibility of making a hedge around the border. However, if you are concerned about privacy and would like to deny prying eyes from neighbors, avoid this tip.
Grow tall plants and trees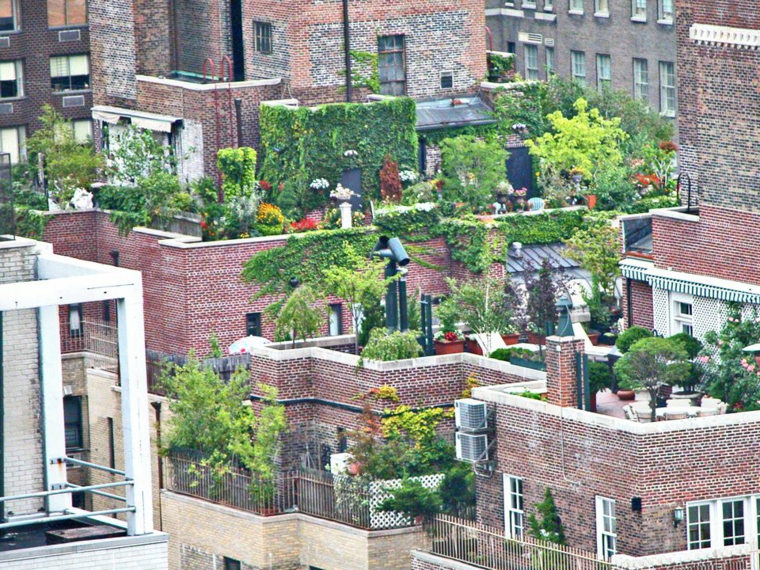 If you have a huge roof terrace or you have a bad view from there or you want to get a real garden, feel like a little vegetation near the walls to maximize the vegetation and put a limit to the rest of the region. Growing bamboo and grasses is a good combination if you want it to be low maintenance, otherwise your options are limitless when it comes to shrubs and trees.
Make high beds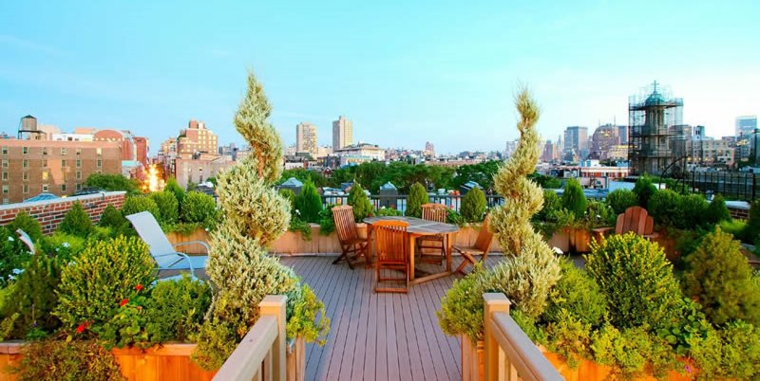 If your ceiling will hold up, making loft beds adjoining the walls is a great idea. You can add high beds made of wood or those made of metal. If you want, you can also create the high concrete beds: 2 feet deep and completely they would be of significant size, in them you can still grow tall shrubs and small trees.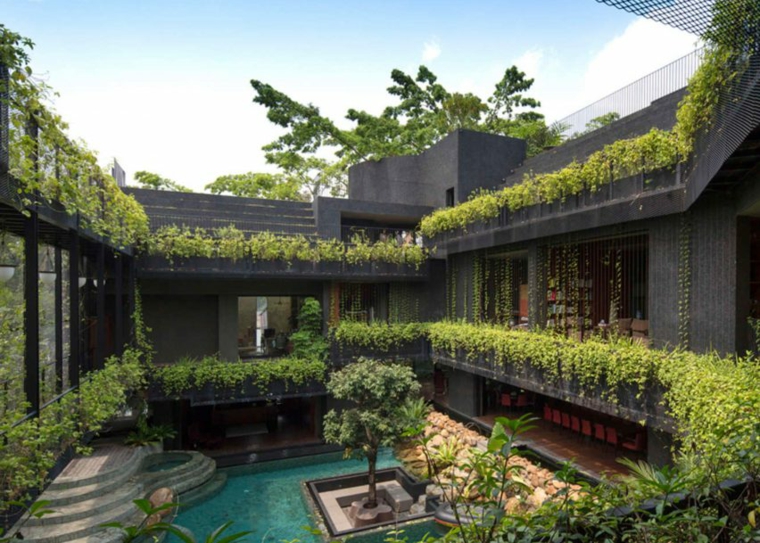 For these tall beds, be sure to use a waterproofing membrane and put up a thick root barrier that will deny roots and prevent damage to the roof. A much more concept is to carry slightly high high layers of the area so that the high layers do not touch the area and the roots of the plants do not get through.
Plant carefully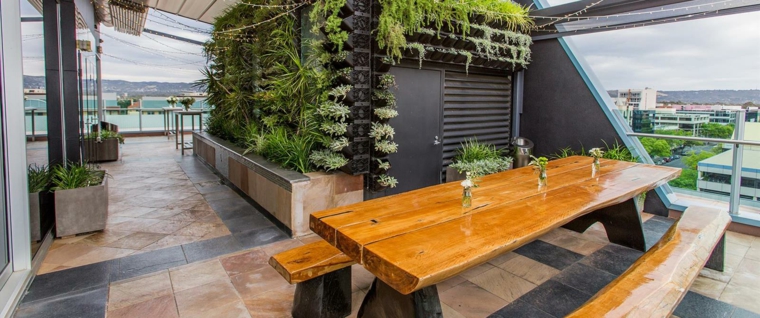 For a rooftop garden design, be sure to support the variety in plant size. A few huge plants, shrubs and small trees, full of soil, plants every year have to be there. In addition to this, buy containers of different sizes, this will give a huge facade to your roof garden.
Furniture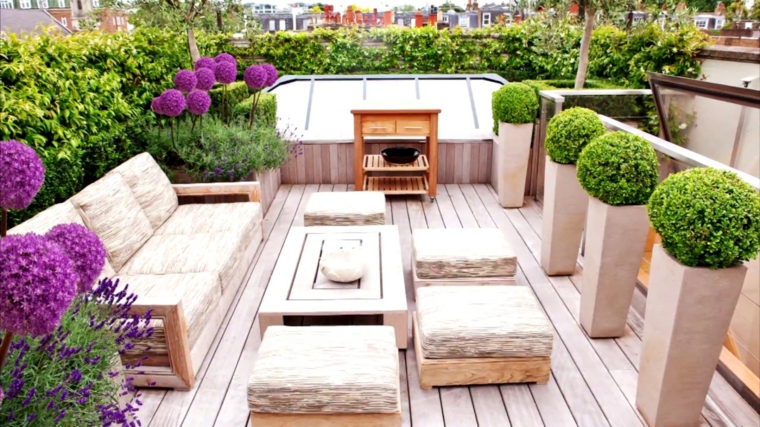 Decide ahead of time what kind of furniture you would like to get. Would you like to relax on the terrace or would you like to dine there? You must make a decision at the initial stage. Furniture that fits the style and theme of your garden would be appropriate.
Add a focal point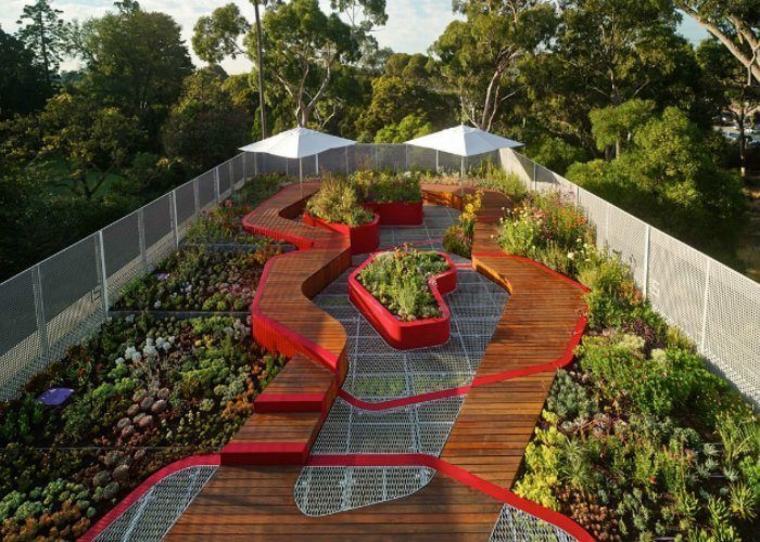 A focal point draws the eye to it. Anything can be an attention-grabbing focal point. A water feature, a prominent tree, a beautiful arrangement of containerized plants, a sculpture, and so on.
Correct lighting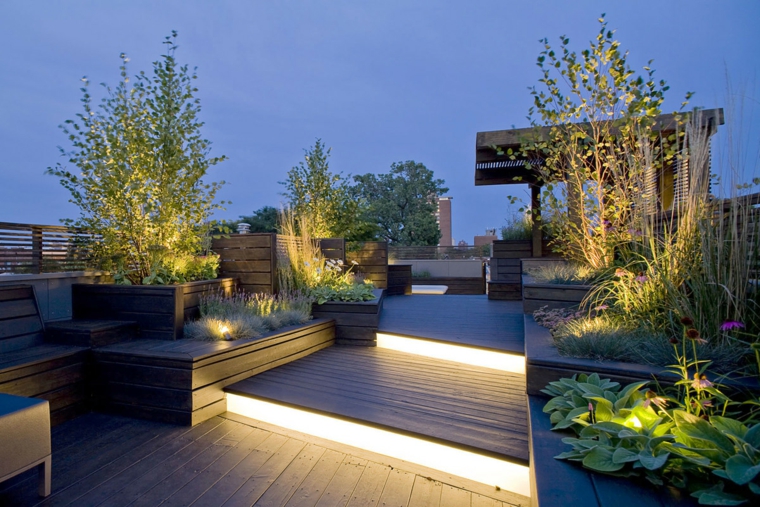 Throughout the night, it is essential that your roof garden is well lit. Especially near the staircase or door, it is good to make a lot more glow points. In addition to this, when lighting a ceiling, it will look much larger throughout the evening.
Don't use much more than three colors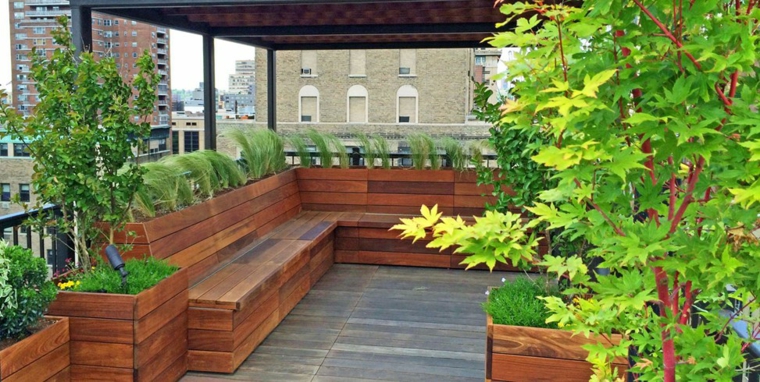 Always and at all times choose one color as your accent color and one or 2 much more colors to follow it up. Using multiple different colors for walls, floors, railings, furniture, or containers is going to make your rooftop look pretty busy and disorganized. A color combined with a neutral color works best. Neutral colors such as white, gray, beige and also indigo also accentuate the beauty of the plants.