On multiple occasions we talked about pergolas and their incredible function in patios and swimming pools. We saw a myriad of still futuristic looking designs. Today we will see something particular pergolas that has a different air. Modern design pergola, but reflecting common elements in its composition. They are a variation that undoubtedly brings a modern touch, they take certain things from the traditional elements but resize them.
Pergola very elegant design in white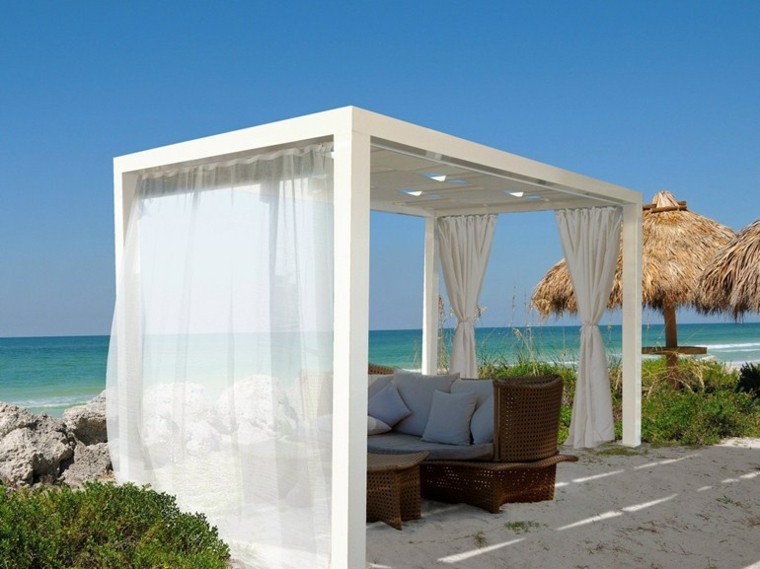 The modern design pergola in such a case can be valued as versatile. They are mostly aluminum with clean lines and sharp angles. They generally respect the basic square way. The incorporation of waterproof fabric on the top makes them very interesting. Among the trends is to carry out this type of pergolas with rounded aluminum posts. Similar to the pieces of bamboo used in the past.
Pergola design with aluminum composition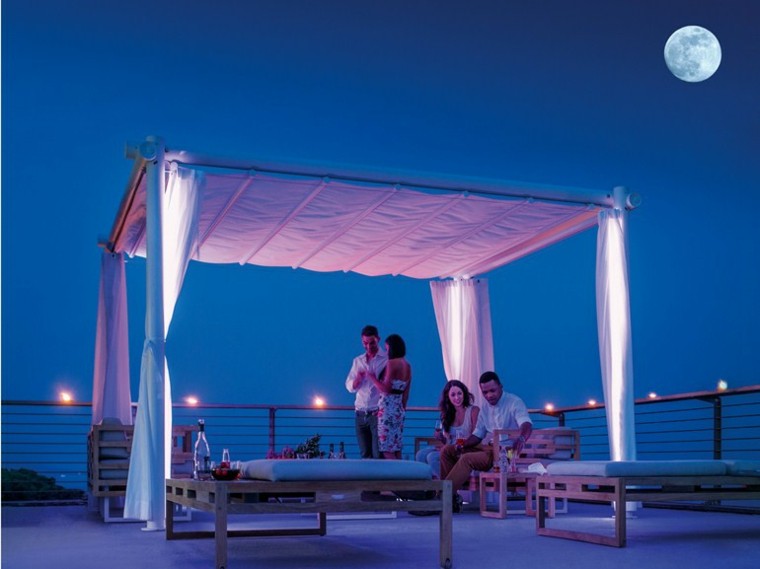 This gives the opportunity to use them with independent constructions. Otherwise it is a design that can be attached to constructions now that they are already there or to walls. The modern design pergola depending on the model will include a remote control. It is too comfortable a resource to fold the curtains. The roof is also customarily designed with this condition. Another positive aspect is the ability to adjust in height or incline. As we mentioned, it changes according to the model, but this makes the pergola more effective.
Serviceable design with roof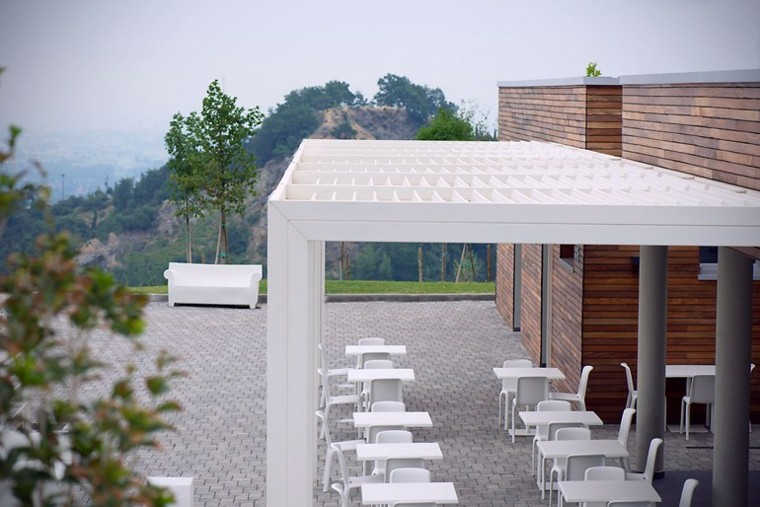 Allows better ventilation depending on the time and weather conditions. As you can imagine, it is impossible to leave out wood as a material. In many of the models, as we will see in the gallery, it is used in the upper part or in the entire composition. Those that integrate the sliding cover do so with an aluminum track. This goes a long way toward facilitating group design. As we will see in the gallery, the modern design pergola is malleable and interesting. Their enormous practical level places them as the favorites of several.
Variation with outdoor composition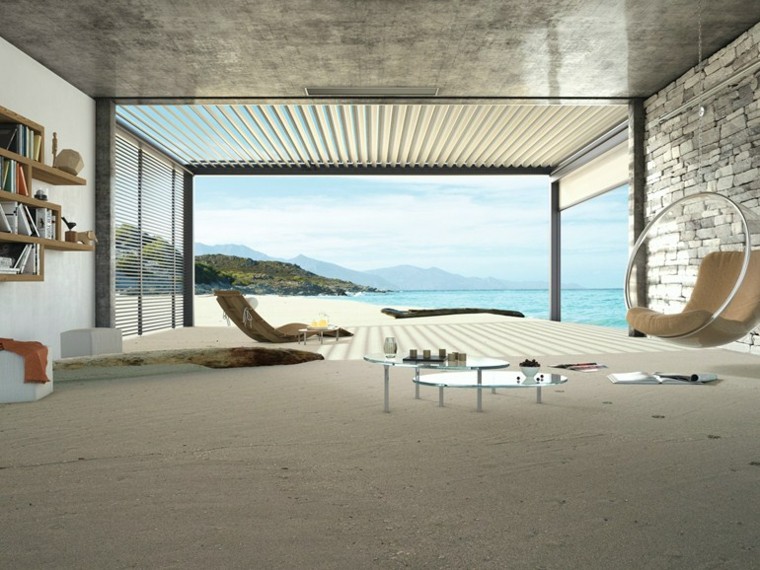 Wood top by Frigerio Living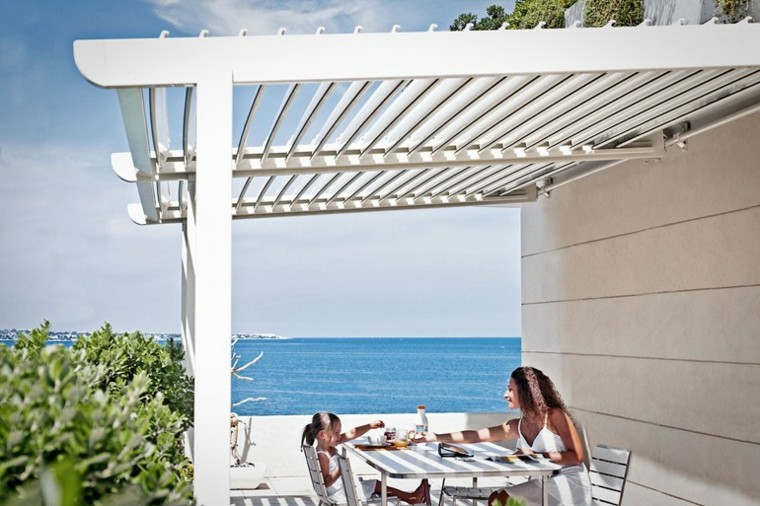 Very elegant roofed style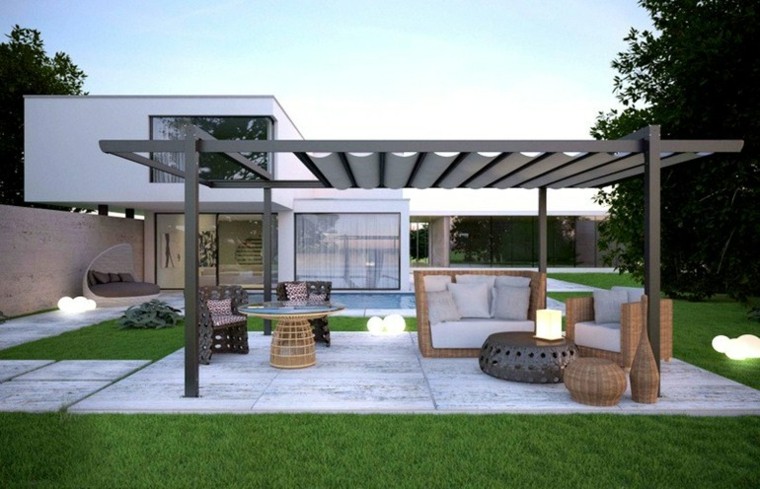 Fixed to composition of edifice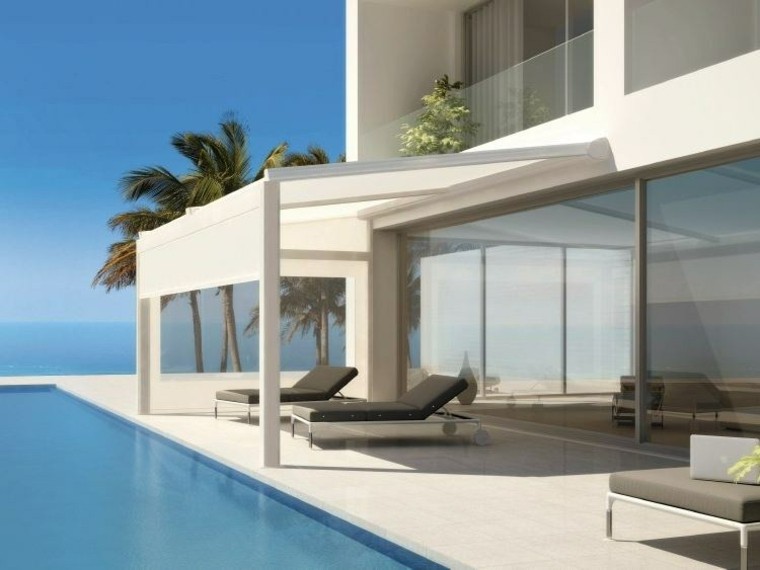 Sliding cover model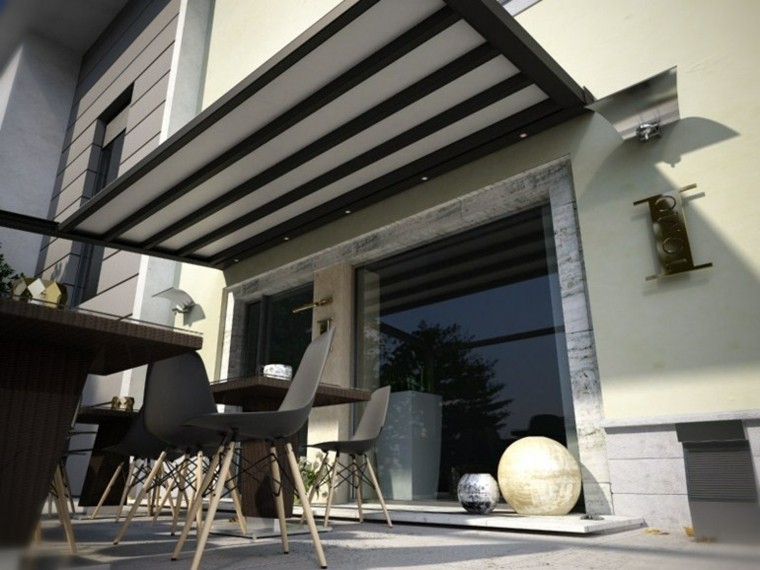 Adjustable variation in white color
Curtained style, easy for pool