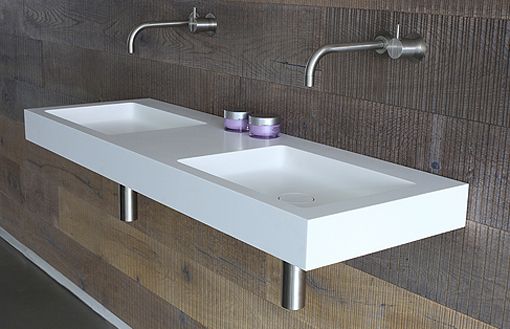 Trying to find the photograph of a lavatory For a friend, we discovered almost by chance the German firm Not Only White. We are in love with their designs. What for what reason? First, by your measurements and utility. The one with the photograph, with the Serie Base, It can integrate 2 sinks or just one, which can be placed on the left or right. From width measures from 80 cm to 1.20 m. For him bottom there are 2 options: 28 and 35 cm, ideal for small spaces. And the height of the sink (that is, the countertop thickness) It can be 5 or 8 cm, while the recess in the sink is only 1.2 cm. There is another variation with a base and a drawer that is also very interesting.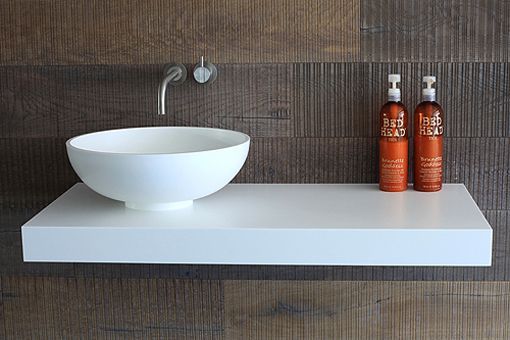 Second, by its design. With clean, flat lines, without edges or ornaments, the lavamanos Noom, It is a pot on the countertop without much props. It is ideal as we can see in the photograph, suspended on a wall of dark wood planks.
Third, for its material. These sinks are completed in Hi-Macs, an acrylic stone that can be cut, milled, drilled or planed with common carpenter tools. It is not porous and is highly hygienic, it is still capable for institutes and health centers. The model in the photograph, Moss, is inspired by quilts capitoned, whose curves contrast with the linearity of its contour.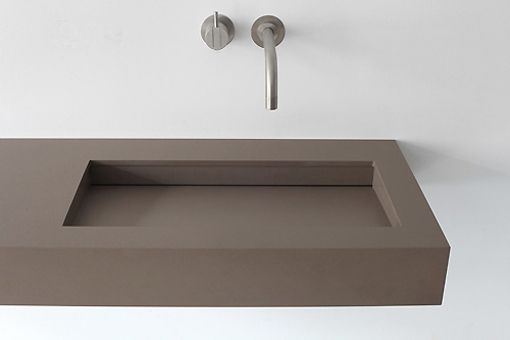 Fourth, by its colors. In addition to this, the white, the model cub It is manufactured in taupe, copper and gray, but they have much more colors, depending on other materials (laminate, PVC, etc.). cub it is a lavatory with side drain, thanks to a gentle inclination of the bottom of the pile.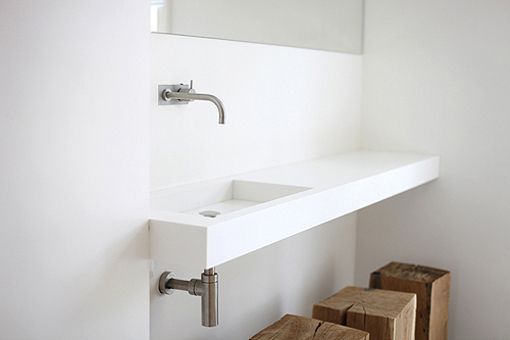 Fifth, because they have the possibility of adjusting measurements, colors and designs. This utility is not common in the rigorous planet of sinks. And it happens that this firm works practically on request from its page. We do not have the possibility to advance costs, but if you write to them asking for a model with certain measures, they will surely budget for it. My friend trix did it this way.